Twin Cities Cohousing Network offers quarterly topical programs on: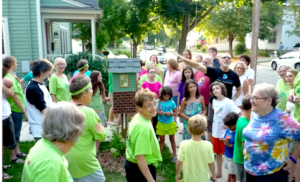 cohousing community development
democratic self-governance
living in cohousing
energy-efficient multi-family housing construction
urban eco-villages
and other related topics.
Links to upcoming and past events
Examples of Twin Cities Cohousing Network activities:
Ongoing opportunities to engage with others interested in cohousing
Cohousing book groups
Ways to connect with the various local cohousing groups-in-formation
Potluck information events and community dinners
Sociocracy training (group decision-making process)
"Getting it Built" workshops
Due to COVID, in-person events have been canceled until further notice to protect the safety of all.
Thank you for your interest. Sign up for Twin Cities Cohousing Network's monthly e-newsletter to receive notice of upcoming events.
Also, connect with us on Facebook.